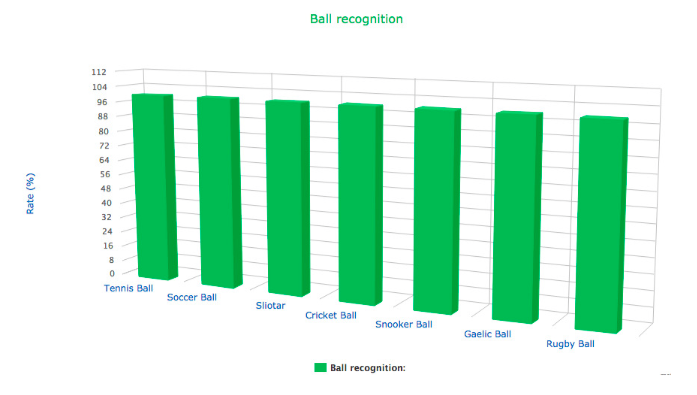 Does our system tell us if a goal's been scored?
In order to test whether our system was working – and whether a ball was being detected by our system – we tried a variety of balls, and passed each in front of the sensor five times. We recorded our results on a table like the one below.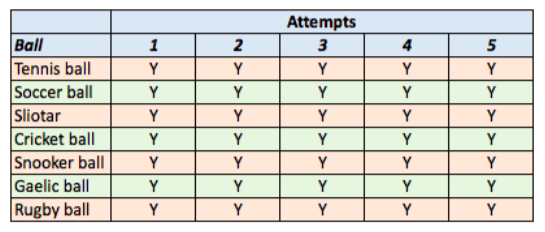 As you can see, the system worked on every occasion with every ball – and no ball was able to pass the system without being 'seen' by the motion sensor.
With this 100 per cent success rate we are confident that our system can be used reliably for our own soccer match as a goal- line detection system.
Check out the photographic proof! First we got the email alerting us to the ball passing the line, then we got a picture emailed to our class email with a photo!