Hello! Welcome to our Eircom Junior Spiders 2015 project, Pi in the Sky!
Here we are…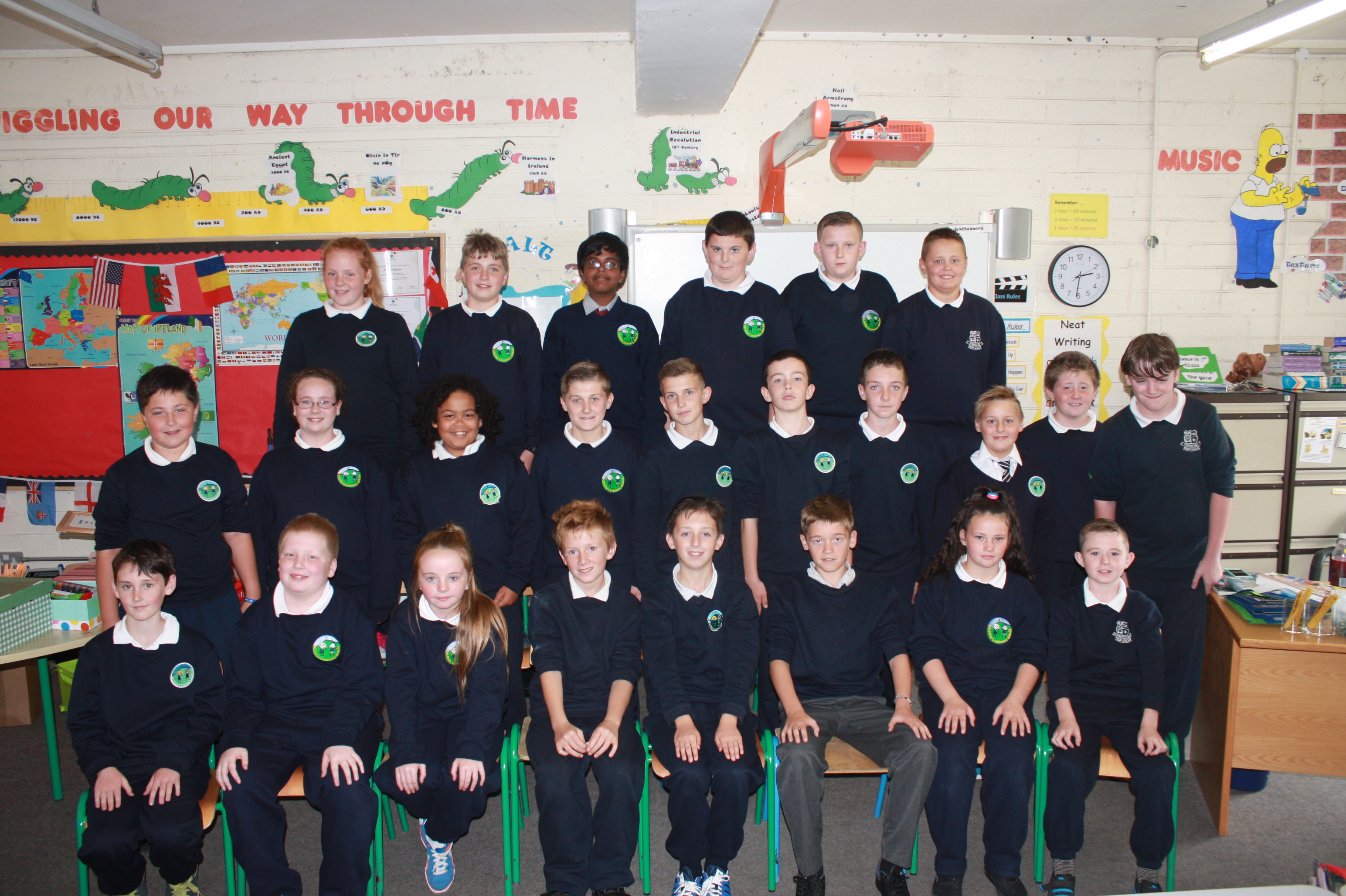 We're in 6th Class in St. Peter's Primary, Bray. Here are some fun facts about us!
Five things we love in our class:
Football
Tweeting
Blogging
History
Coding & Technology
Our favourite TV shows:
Top Gear
The Simpsons
Family Guy
Anything on Sky Sports
Anything on TLC
Our favourite movies:
The Simpsons Movie
Despicable Me 1 & 2
Frozen
Dawn of the Planet of the Apes
Popper's Penguins
Our favourite musicians:
Rihanna
Jessi J
Garth Brooks
Ed Sheeran
Imagine Dragons
Sam Smith
Favourite time of year in St. Peter's:
Halloween decoration time!
The school play
School Tour Day
Pancake Tuesday
Mini-World Cup
Christmas holidays
Teachers v. Students
Favourite thing about St. Peter's:
It's a colourful, happy place
The sports teams are brilliant!
Running with Paddy
The staff are really nice
Gaelic with Tommy
The after-school clubs are deadly!
Best memory in St. Peter's so far:
Roald Dahl Day!
Our first day!
Snow days!
Intel Mini-Science Fair
The Eircom Junior Spider presentation!
Matheletes and being so successful!
Cross-country events
Our first GAA tournament
So what is our project all about?
Our project is to try and build a Hawk-Eye system that we can use for our Teachers versus Students match at the end of the year. This will allow us to find out whether the ball has crossed the goal line or not.
We are using a Raspberry Pi which is running a free operating system called Raspbian, which is designed specifically to be used on the Raspberry Pi. We have also bought a motion sensor and camera, both of which are plugged into the Raspberry Pi which is connected to a TV.
We have downloaded software which is designed to be used as a CCTV system, and made some changes to it so it can be used as a goal-line detection system.
When the motion sensor detects any movement, it immediately sends an email to a specific person telling them there has been motion. At the same time, the camera takes a photograph which is sent by email a few seconds later. The referee or umpire can use this photograph to decide whether the ball has crossed the line.
We will place the motion sensor so far behind the line that it will only 'see' the ball if it has totally crossed the line. The photograph will help the referee to say if the ball has crossed the line, or whether something else (e.g. the goalkeeper) has been detected instead.
How does it work?
When the ball passes the line, we get an email! Seconds later, we get a PICTURE of the ball behind the line!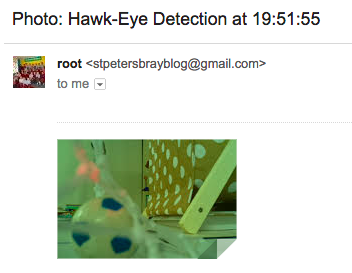 WHY did we pick this project?
1. We wanted to do a cool project with our class Raspberry Pi!
2. We love sport and knew a homemade Hawkeye would be great fun to make.
3. We wanted to improve our coding skills!
4. We knew we could make a very cool wordpress website because we already have a WordPress site for our school blog www.stpetersbrayblog.com (last year's Junior Spider Grand Prix winner!) and school website www.stpetersbray.ie.
5. We love wordpress and we think it is a great way of displaying our work!
Check out a photo journey of our project!