St Peter's Post #18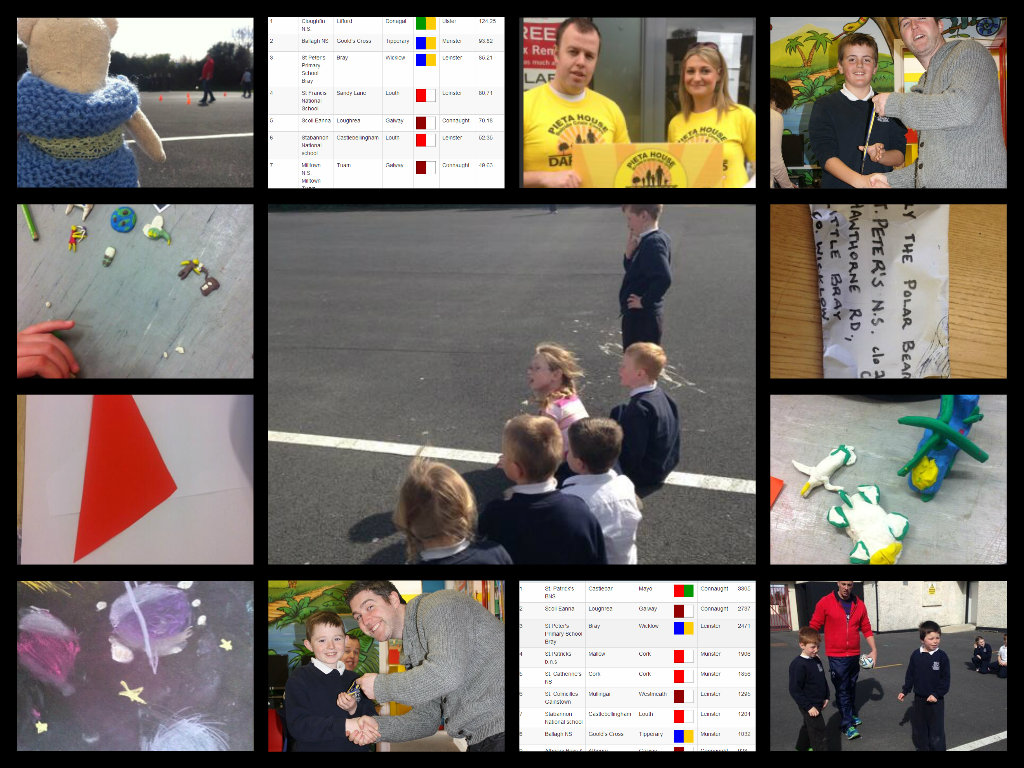 Welcome to our weekly blog newsletter – the St Peter's Post!
This week started with St Patrick's Day and finished on Friday afternoon with our Seachtain na Gaeilge concert. We really enjoyed our three days this week! Here's what we got up to this week:
In other news this week:
There was great excitement during Roots of Empathy – Baby T was able to roll over a bit this time and he was picking up toys. This fantastic programme has become a really important part of our school!
Aaron from 5th joined the library this week and had great praise for the librarians – we love interacting with Summer Buzz on Twitter so she was delighted to hear about Aaron's great experience:
We continued making our models for our Creative Schools project. We made Patryk the Executive Producer. Andrei and Ameesh worked on the history of communications, while Leon worked on the history of flight.
We got a special package from Nicole in Greystones for our lovely Polly – we're so impressed by her talent! Thanks Nicole!
2nd class have Do This in Memory mass this Sunday.
As always, you can find all of our previous St Peter's Posts here and now, with the new website, we've included space for the St Peter's Posts here so that visitors to the website can keep up with all of our weekly news. You can access the latest St Peter's Post at the bottom of the front page of the website or you can click on this link to see them all!