Principal's message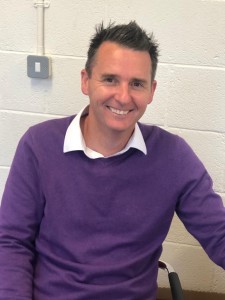 Welcome to St. Peter's website. I would like to thank you for taking the time to explore our site and hope that you will return time and time again for regular updates. Our website aims to provide you with a glimpse of the warm, welcoming, unique, colourful environment that St. Peter's Primary School is known for.
Our ethos in the school is to nurture each pupil, within a committed, caring and mutually supportive community; where students, staff, parents and the wider community alike, strive to achieve the best possible standards in all areas of school life. In an effort to develop intellectual, physical, cultural, moral, emotional and spiritual wellbeing, we constantly endeavour to provide best practice in education for all of our students.
We continuously promote a positive attitude towards learning and enable each of our students to recognise their gifts and achieve their full potential.
It is with immense pride that I carry out my duties as Principal and I am extremely thankful to all those who help make St. Peter's Primary School the unique, colourful and special place that it is.
Warm regards,
Scott Vance
Principal