St Peter's Post #15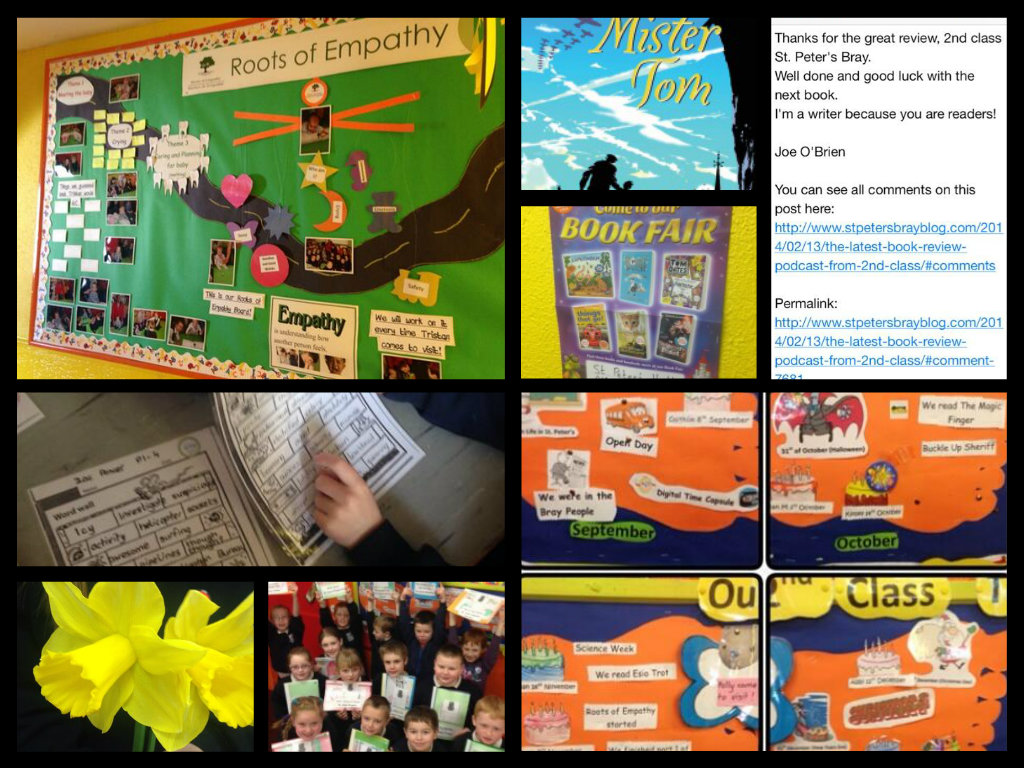 Slightly delayed St Peter's Post this weekend! You can blame the CESI (Computers in Education Society of Ireland) Conference in Galway yesterday. The theme was 'Spark the Imagination' and they really did! We've come back with lots of very cool ways to enhance ICT in St Peter's!
The headlines from this week are:
In other news this week:
Swimming continued for 2nd, 3rd and 4th classes. We're really enjoying our sessions!
2nd class started a new book, called 'Zac Power: Frozen Fear'. They're really enjoying all the action and adventure in it so far!
5th and 6th class set up their Khan Academy accounts so that they can take part in the Mathletes competition over the next few months. We were delighted to see so many of the students who signed up early in the week, using it at night to practise their maths!
We changed our Voki to Paula the Poodle. Check her out in the sidebar to the right!
A new theme began in Roots of Empathy. The Roots of Empathy notice board is beautiful and we really recommend that all visitors to the school take a look at all the great work 2nd class are doing with Paddy!
We were thrilled to get a comment from Joe O'Brien, the author of Alfie Green, on the podcast 2nd class made about reading the book. Thanks Joe!
5th class achieved their goal of 95% attendance in February. They had an average of 89% in January, so we're very proud of them for working hard to improve so much! As they finished reading 'The Boy in the Striped Pyjamas' recently, they set their goal at the start of the month, with the film version as a reward at the end of the month. They also had a unihoc league for the whole month. They were in teams of 4 or 5 and played one three minute match each every day. This meant that the strongest teams were the ones with the best attendance!
Polly arrived in St Brigid's in Greystones – watch this space!
Next week, we're taking part in the #antearrach project, organised by our friends in Seomra Ranga, which tracks the signs of Spring. Our first week on Twitter focused on the #anfomhar project, for Autumn so this is a project close to our hearts. Casey from 2nd class got the ball rolling with this Tweet:
This is our very first #antearrach post! I brought in daffodils for our classroom! #springhassprung from Casey pic.twitter.com/NTYO0AryBT

— St. Peter's Primary (@StPetersBray) February 28, 2014
Expect a busy week on the blog and on Twitter next week! That's all from us for the moment. As always, you can find all previous St Peter's Posts here.