St Peter's Post #14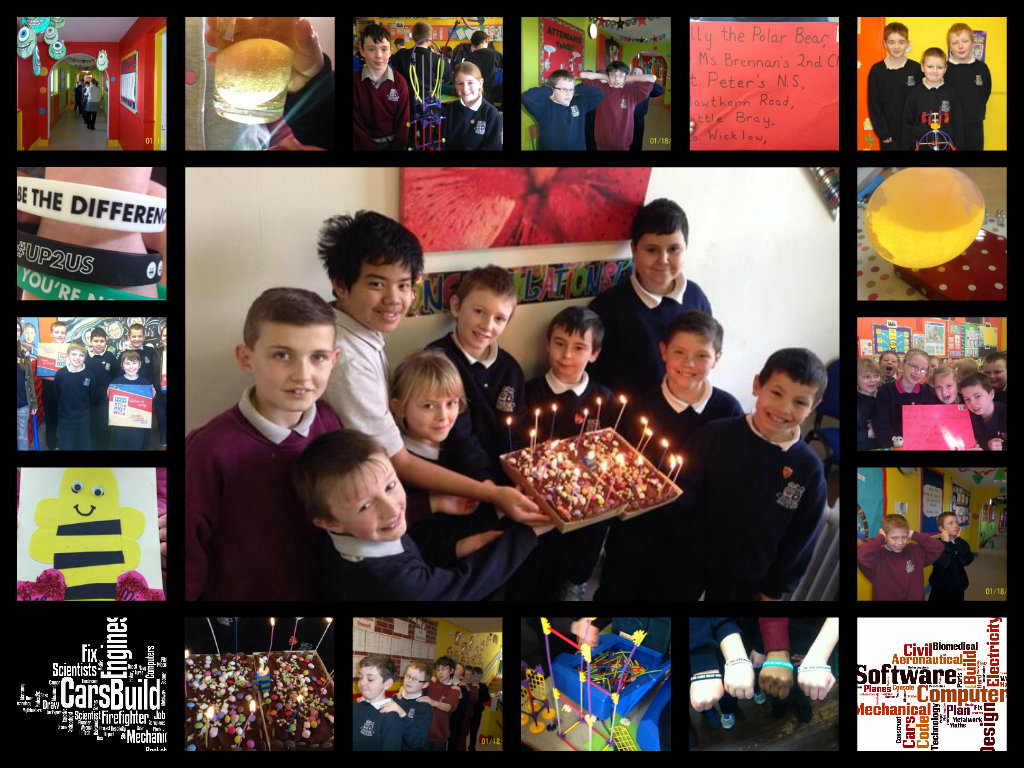 Hold onto your hats – we've a flood of posts for you this week! It may have been a slow traffic week on the roads, but it certainly hasn't been on the blog. We think it might be the busiest week yet. We can credit it to two big events – Engineer's Week 2014 and the blog birthday!
Let's get started with our Saturday supplement on Engineer's Week:
In other headlines:
That makes a staggering NINETEEN posts this week, including this one. What a way to celebrate our birthday! In other news this week:
We submitted our application for the Junior Spiders this week! You can read all about the Junior Spiders here.
We love exploring other cultures:
Ameesh brought in Saudi Arabian currency today! pic.twitter.com/atMJNj98pA

— St. Peter's Primary (@StPetersBray) February 11, 2014
We had a conversation in Irish about the weather with a school in Mayo and then, we looked each other up on Google Earth!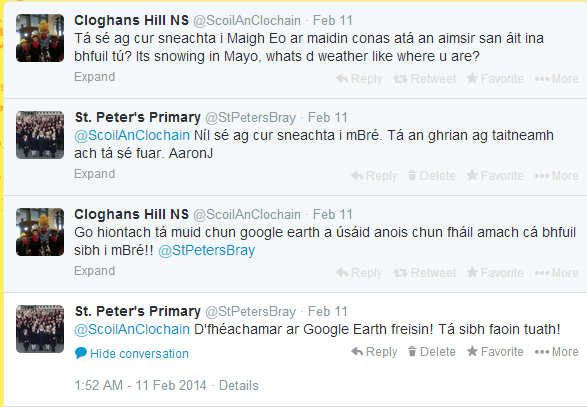 Our friend, Maria O'Sullivan, from the Library sent us this tweet about flooding in Little Bray, years ago:
@StPetersBray Just glancing through current Southside People and spotted this on their "from the archive" page. pic.twitter.com/I7zamzT3TH

— Maria O Sullivan (@MariaMernagh) February 14, 2014
Roots of Empathy continued this week. Second class are really enjoying this programme.
Student council worked really hard this week to organise the school computers! Thanks very much everyone!
Student Council also celebrated with a cake from Ms Whyte for the blog's birthday:
What a brilliant surprise! Ms. Whyte got a birthday cake for the #studentcouncil to celebrate one year of blogging! pic.twitter.com/WC49fF9C65

— St. Peter's Primary (@StPetersBray) February 13, 2014
 2nd class performed Riverdance for the whole school on Friday. Thanks so much to Sue for all her hard work with the class!
We also dropped in our entries to the Bord Gais Student Theatre Competition from 5th class – but more about that when we get back after midterm!
Finally, thanks to Bray Chamber, who sent us a lovely Tweet, in response to our KNEX Challenge post:


@StPetersBray Im sure Bray would be proud to build any of them, very colourful!! Congratulations to the winners, Davy, Aaron and Nathan.

— Bray Chamber (@BrayChamber) February 14, 2014


A reminder that next week will be significantly quieter as we're on our midterm. There are one or two posts scheduled however and, as always, if you missed any of the St Peter's Posts along the way, you can check them out here.