St Peter's Post #11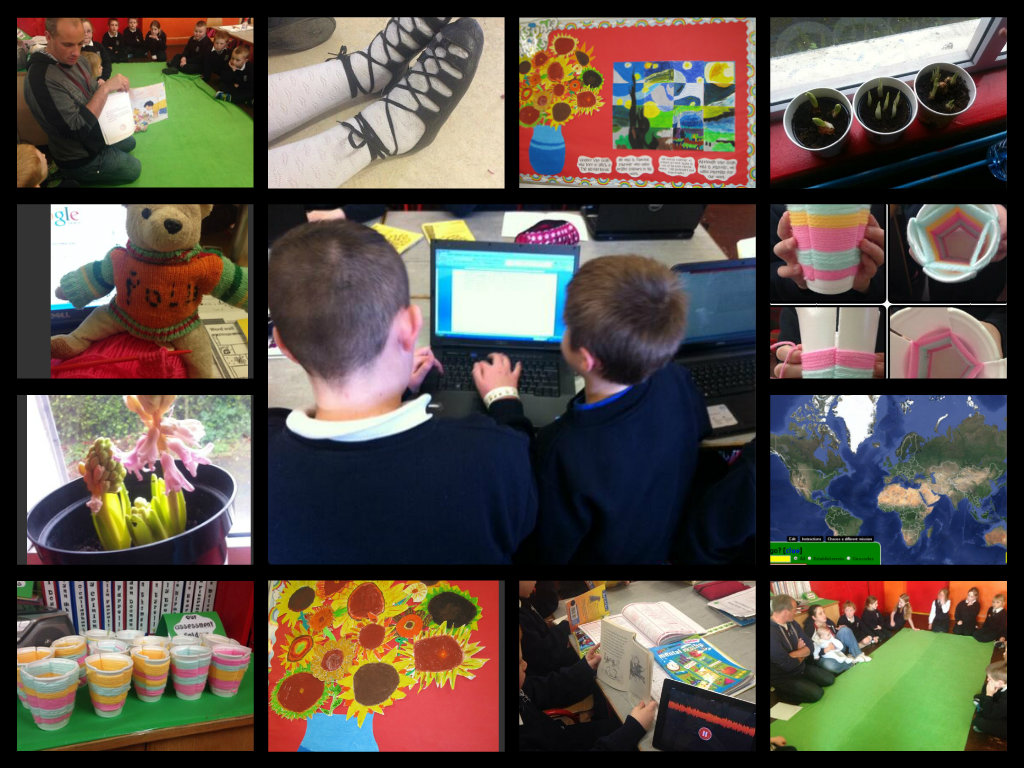 A week full of Roots of Empathy, Write a Book and podcasts for you this week! Let's get started:
Sixth class recorded an excerpt of the 'I have a dream' speech for Martin Luther King day. You can listen to it here.
4th class posted some astounding facts on Twitter this week about dangerous creatures. The Mermaid Theatre were very impressed:
@StPetersBray we are a bit scared of all your spidery facts! Eeek!

— Mermaid Arts Centre (@mermaidarts) January 21, 2014
In other news:
The Creative Schools after-school club started with Eduard, Jordan, Luke and Kevin from 6th class. They planned their stop-motion clip and began making figures. Looking forward to the films, boys!
All other after-school clubs have also started back. In Singing Club, 'Happy' by Pharrell was a huge hit! The excellent football league continued with four teams of players from 4th, 5th and 6th taking part.
We heard from one of our past pupils! Adam wrote our very first blog post and lives in Canada now. It was great to hear from him.
One of our past pupils got in contact, great to hear from you Adam! pic.twitter.com/bF50GTM4JQ

— St. Peter's Primary (@StPetersBray) January 23, 2014
Write-A-Book is progressing nicely. Most of the classes are typing their stories at this stage. 2nd and 5th worked together during the week to help edit 2nd class's stories:


We're buddy-editing write-a-book projects! pic.twitter.com/9CwjdMwYdp

— St. Peter's Primary (@StPetersBray) January 22, 2014

Second class really enjoyed their dance class with Sue this week – they were dancing along to Riverdance!
Kia was knitting this week – she's making Polly a scarf!
As always, you can read all previous editions of the Peter's Post here. See you next week!